Restaurant Scharffs Schlossweinstube
Eat, taste, enjoy: In the restaurant Scharffs Schlossweinstube we attach great importance to seasonal products, best quality and traditional craftsmanship. Patron Martin Scharff and kitchen director Nemanja Radojcic with team delight their guests with an inexhaustible culinary creativity — both classic and vegetarian, as well as on request vegan.
Packages: Book something delicious as a bundle!
Our restaurants offer culinary variety. Upscale cuisine is enjoyed in the Schlossweinstube and Kurpfälz regional cuisine in a rustic atmosphere in the Backhaus.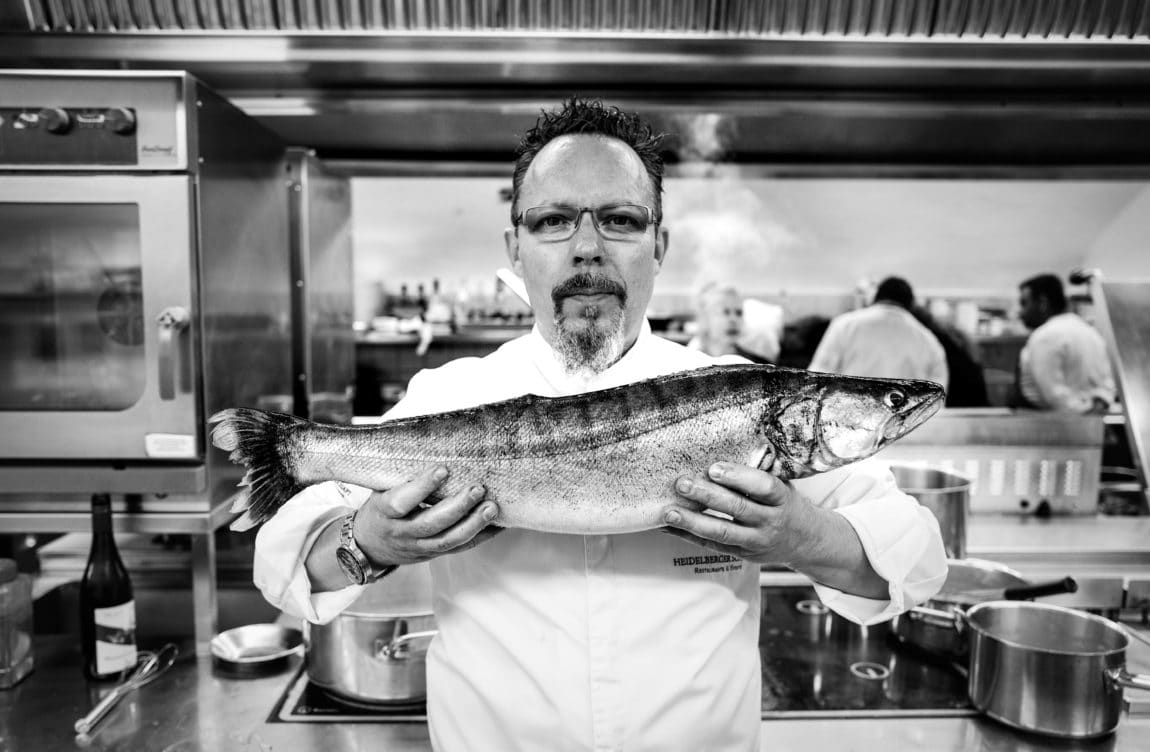 Martin Scharff – Creativity meets a love of the product
In various premises we offer a variety of festive occasions and scopes. One thing that never changes? Our commitment to quality and a magnificent setting!
Opening hours
À la carte – Thursday through Saturday from 6 p.m.
Sunday brunch once a month starting 11.30 a.m.
Group & private bookings full week on request
Contact
info@hdsre.de
Mo. till Fri. | 10 am to 17pm: 06221 8727-010
Fr. & Sat. | from 18 pm: 06221 8727-003
Directions
Parking lots are available on the designated parking area above the castle (liable for costs during the day, exclusively with cash or EasyPark app). From there you can reach us with a short walk through the castle garden.
Address: Schloss-Wolfsbrunnenweg 20, 69117 Heidelberg